Pingyao is one of the most famous ancient towns in China. Despite its fame in Chinese economic history and for its well-preserved Ming and Qing urban planning and architecture, the city Pingyao is also well known for its folk art and culture, among which Pingyao Lacquerware ranks No.1.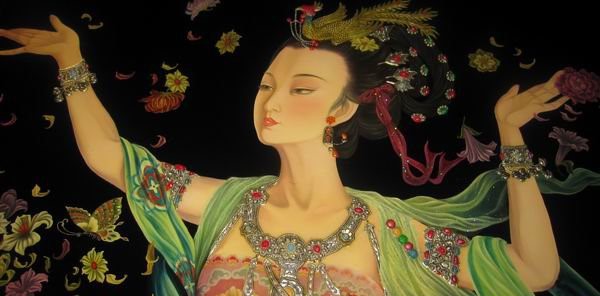 Pingyao Lacquer Painting
Pingyao Lacquerware is a traditional Chinese art skill with more than 1000 years of history that can be traced back to the Tang Dynasty( AD 618-907). The lacquerwares of Pingyao are made of a natural lacquer (大漆) of a particular lacquer tree in Loess Plateau (黄土高原) of northwest China. Crafters have to use their own hands to varnish lacquerwares to make them as smooth and shining as a mirror.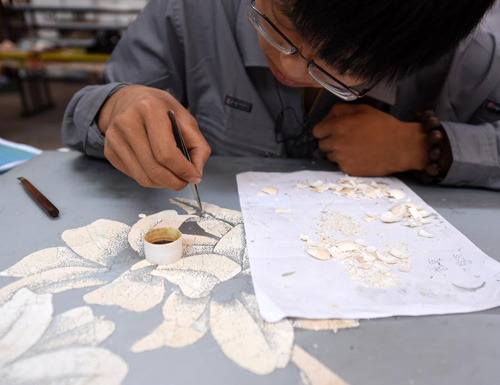 A Crafter Working on Lacquerware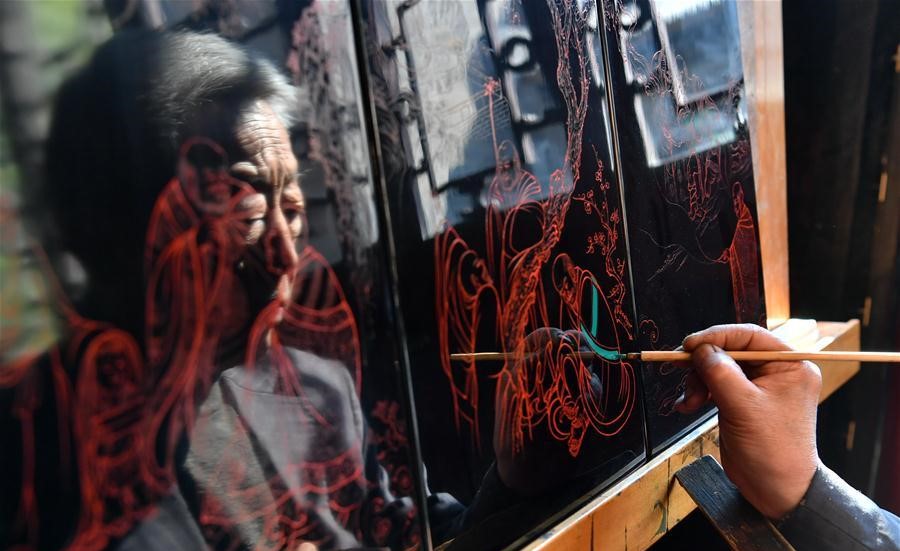 A Crafter Working on Lacquerware
Finished lacquerwares have very stable status. Time and frictions will not fade their light, but make them more shining. Thus, lacquer skill is very popular for making furniture, decorations for the house, jewelry boxes, jewelry, etc.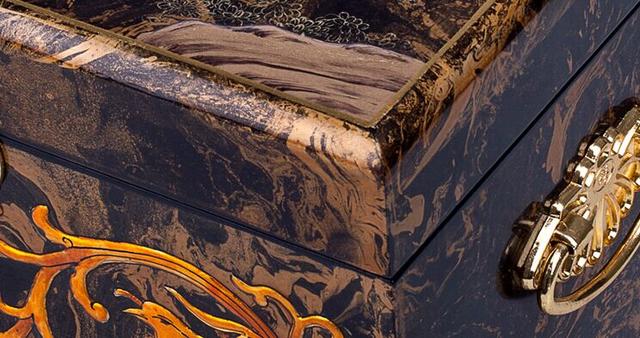 Traditional Chinese Lacquerware Jewelry Box
Jewelry made by such traditional techniques are very alluring, with various color patterns and installed with ornaments, are smooth and lustrous. The most used colors for decoration are golden, red, white, shell, which fit better into the dark black background, and gives the jewelry a luxury and vintage feeling with traditional oriental beauty.
Patterns of modern art with solid colors are used more commonly in nowadays lacquer jewelry design, which has caught more attention from the world and will bring a brighter future of this art.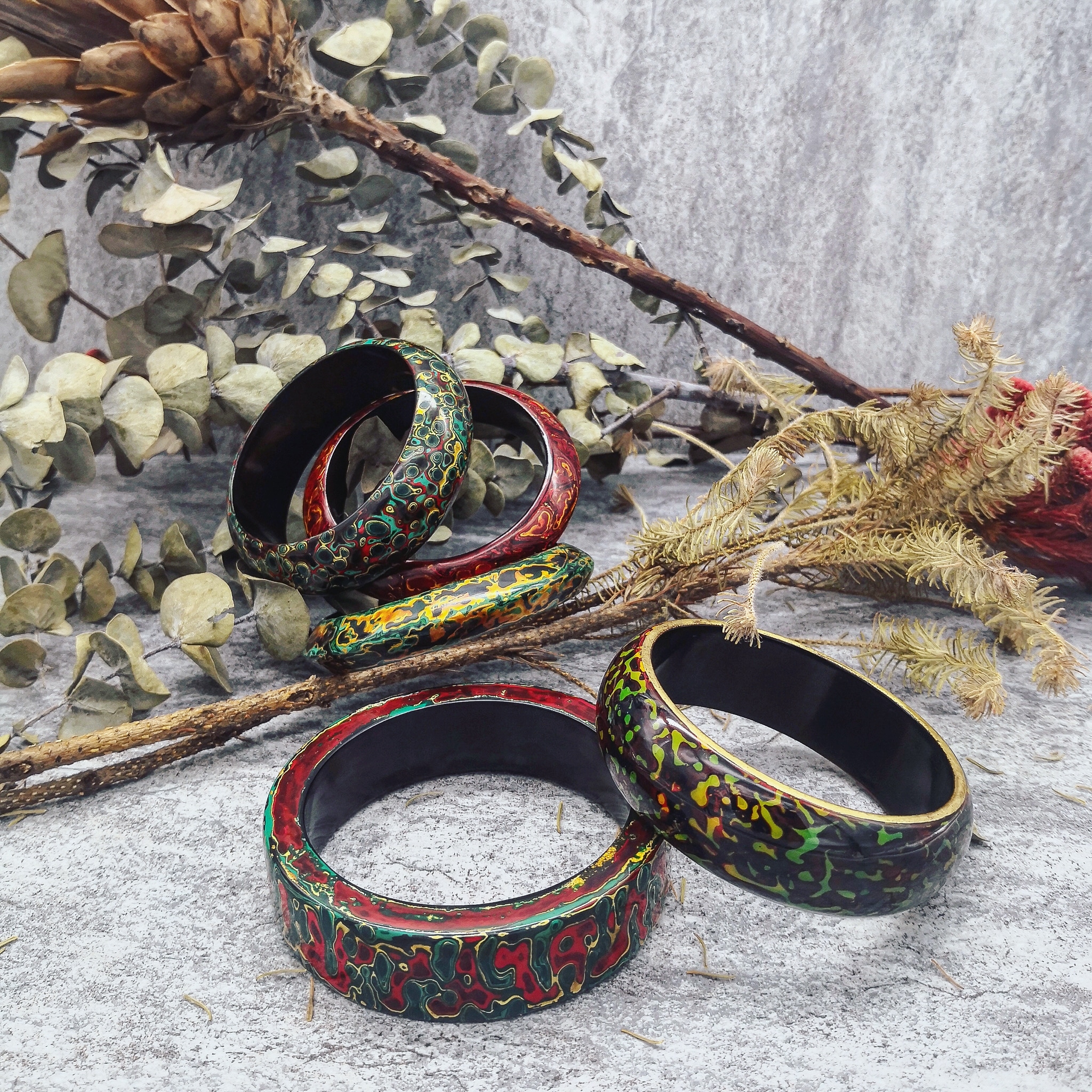 Pingyao Lacquer Bracelet Collection of Light Stone