Ring Size: size is adjustable
Material: S925 Silver
Stone Type: Chalcedony
Occasions: Daily Wear;Evening;Gift
Culture Tips:
The peacock symbolizes beauty and dignity as well as the desire for peace and prosperity.
The ancient Chinese believed that one glance from a peacock could make a woman pregnant.
Xi Wang Mu (西王母), the Queen Mother of the West, sometimes rode a peacock as a means of transportation instead of a stork.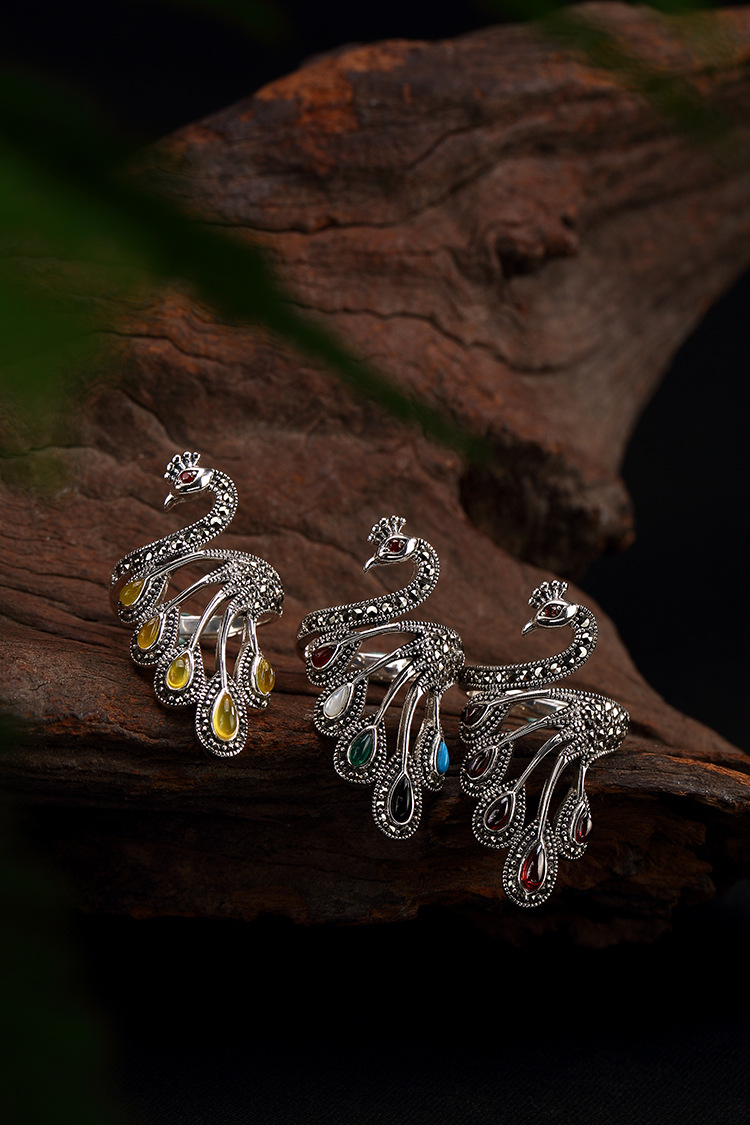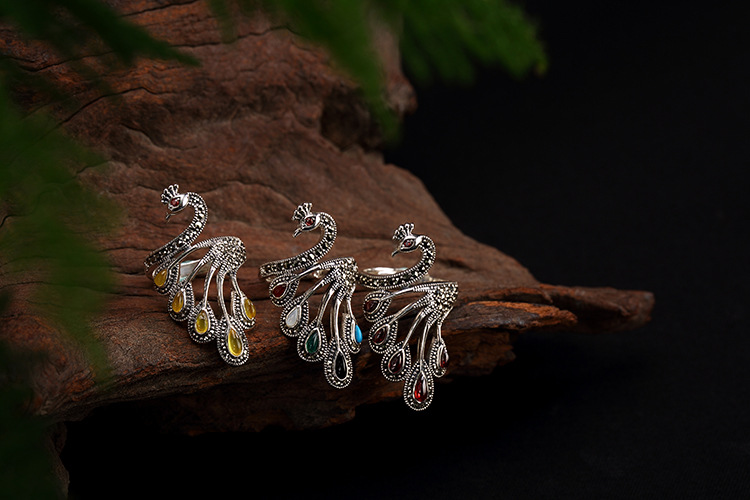 Red: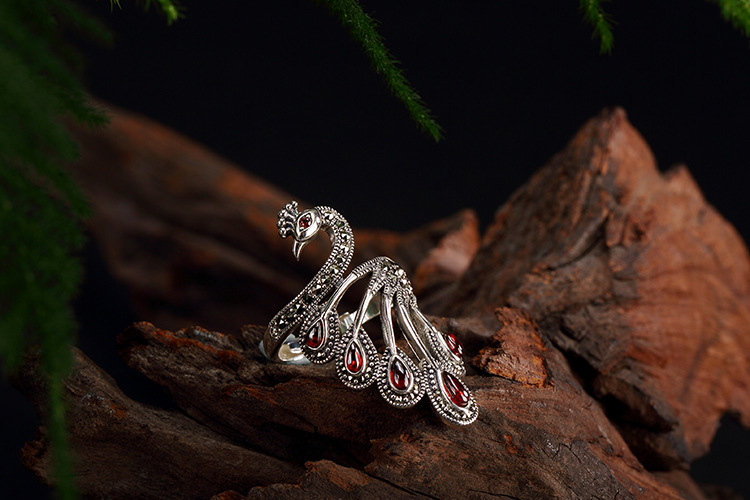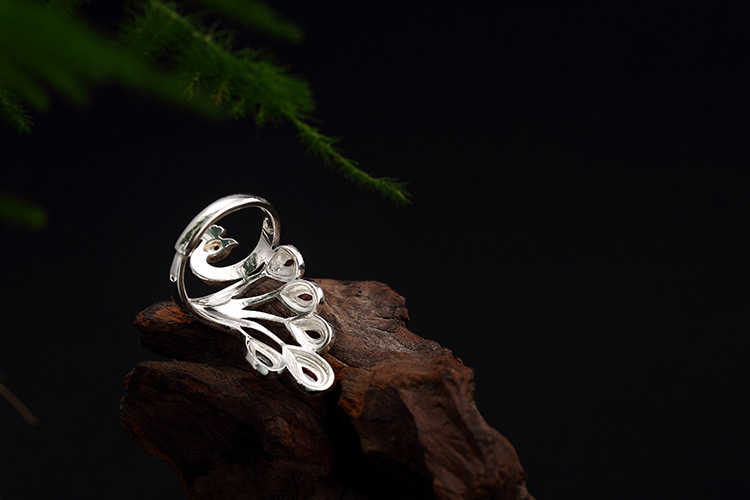 Yellow: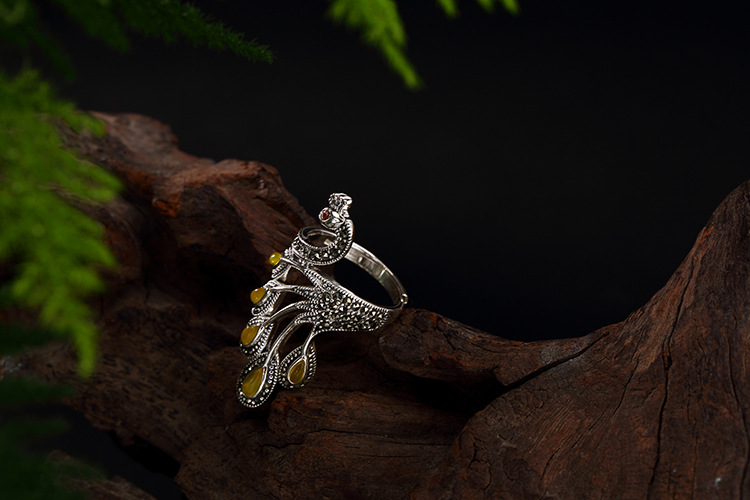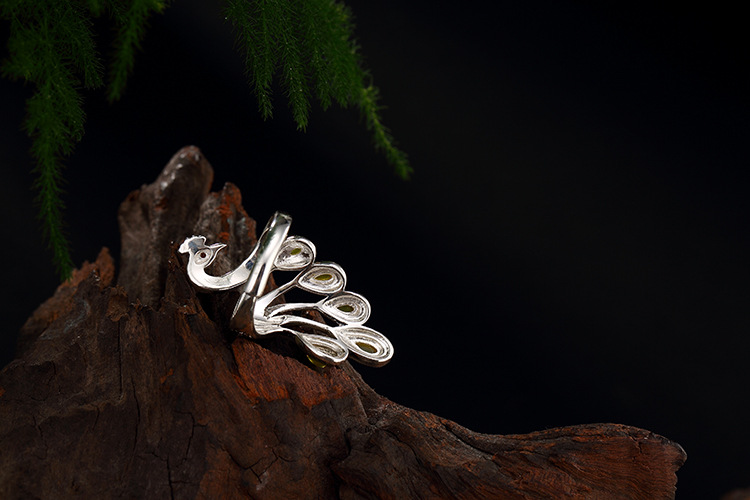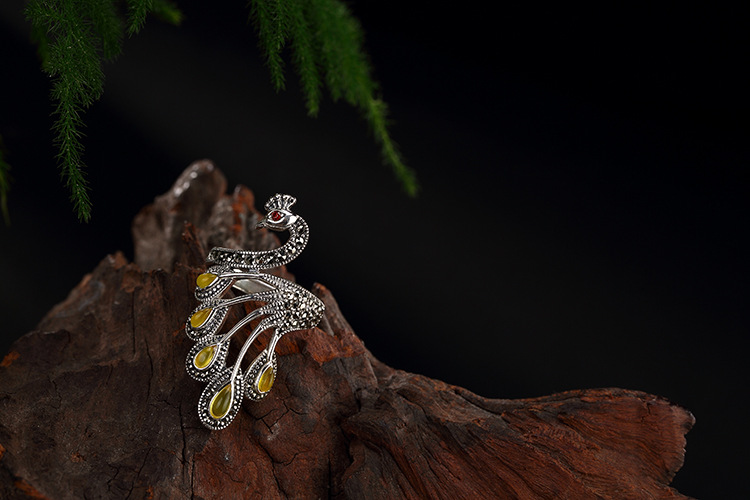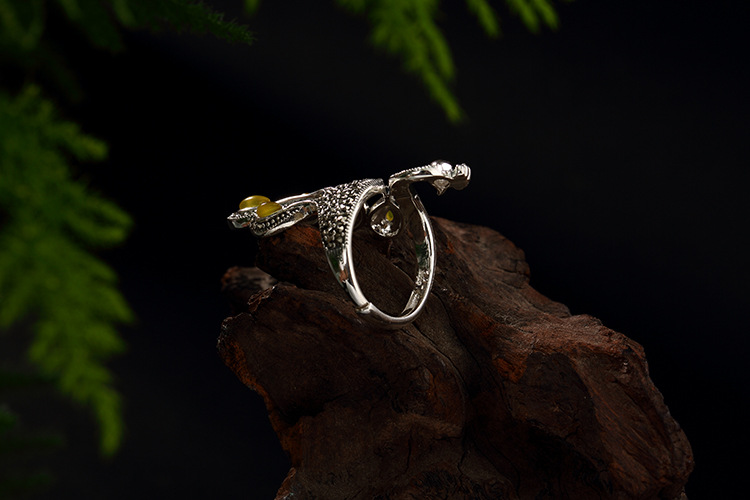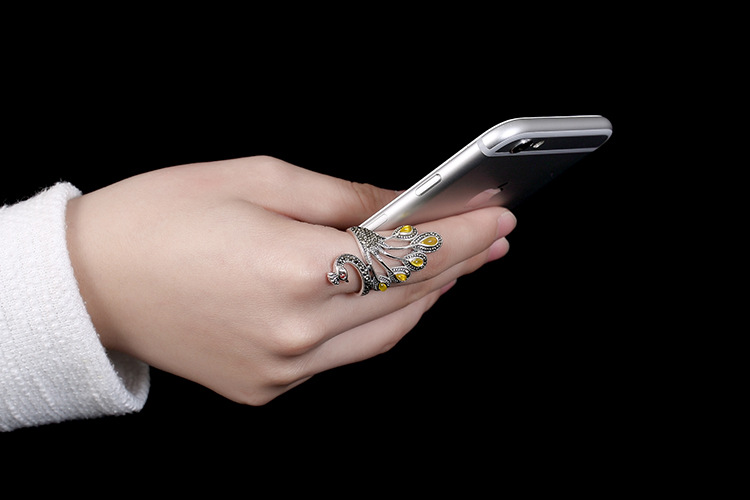 Colorful: