Name: Burning Blue - Cloisonne Lucky Clouds Moon Stone Ear Stud
Size: 24*25mm
Stone Size:3mm
Traditional Technique Used: Beijing/Silver Enamel 烧蓝/珐琅
Culture/Technique Original Region: Beijing
Main Material: Sterling Silver (925 Silver)
Stone Type: Moon Stone
Occasions for Wear: Daily Wear;Evening;Gift ;Event
Culture Meaning of the Pattern:
Clouds, sometimes referred to as "auspicious clouds" (xiangyun 祥云), represent the heavens and also "good luck" because the Chinese word for cloud (yun 云) is pronounced the same as yun (运) meaning "luck" or "fortune".
Its form often resembles the auspicious shape of the lingzhi "fungus of immortality".
The cloud is a commonly seen design and when repeated in a pattern symbolizes never-ending fortune.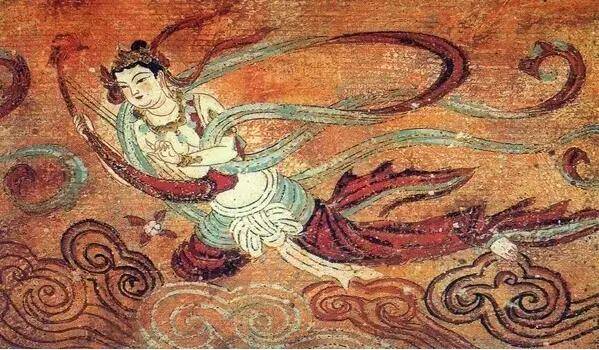 Lucky Clouds in Dunhuang Painting